If you stake WWY tokens in a partnership staking pool-you will be rewarded with MarsDAO partner project $MDAO tokens.
1. Connect your MetaMask wallet to Wepad.
2. Go to the tab labelled Partnership Staking and choose the pool associated with MarsDAO.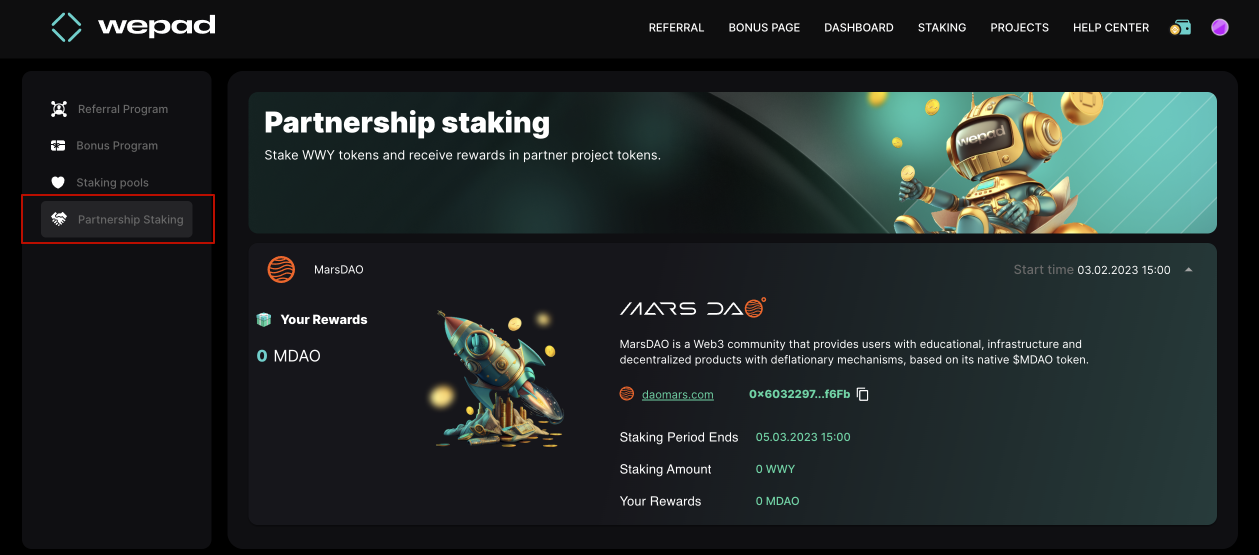 3. In the space provided, enter the number of WWY tokens you want to invest in staking and click "Deposit."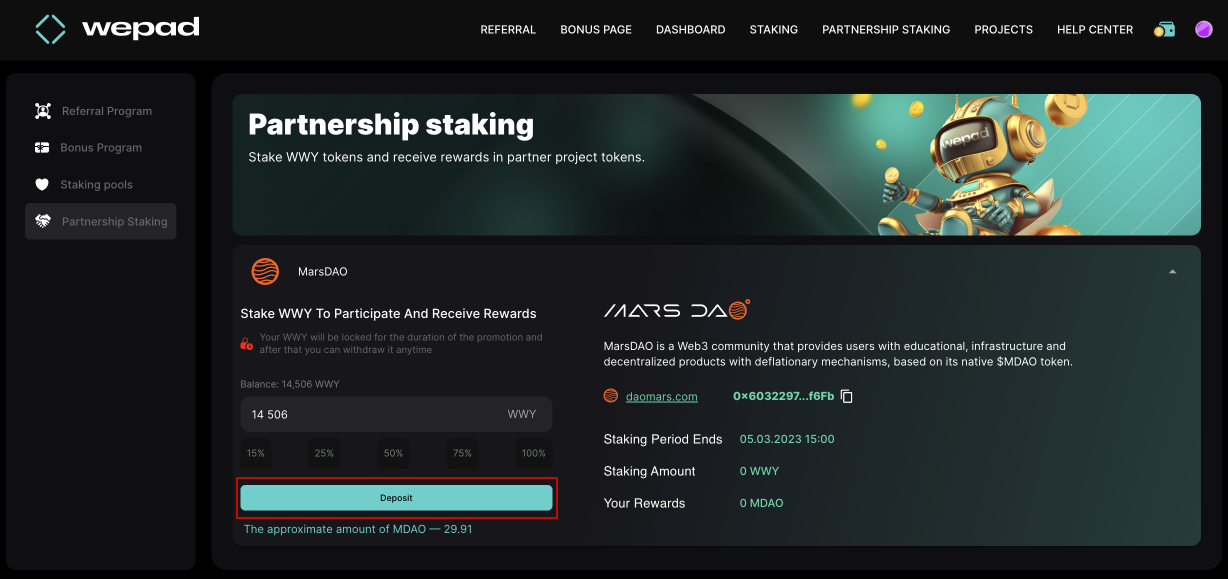 4. Confirm two separate transactions via the MetaMask interface.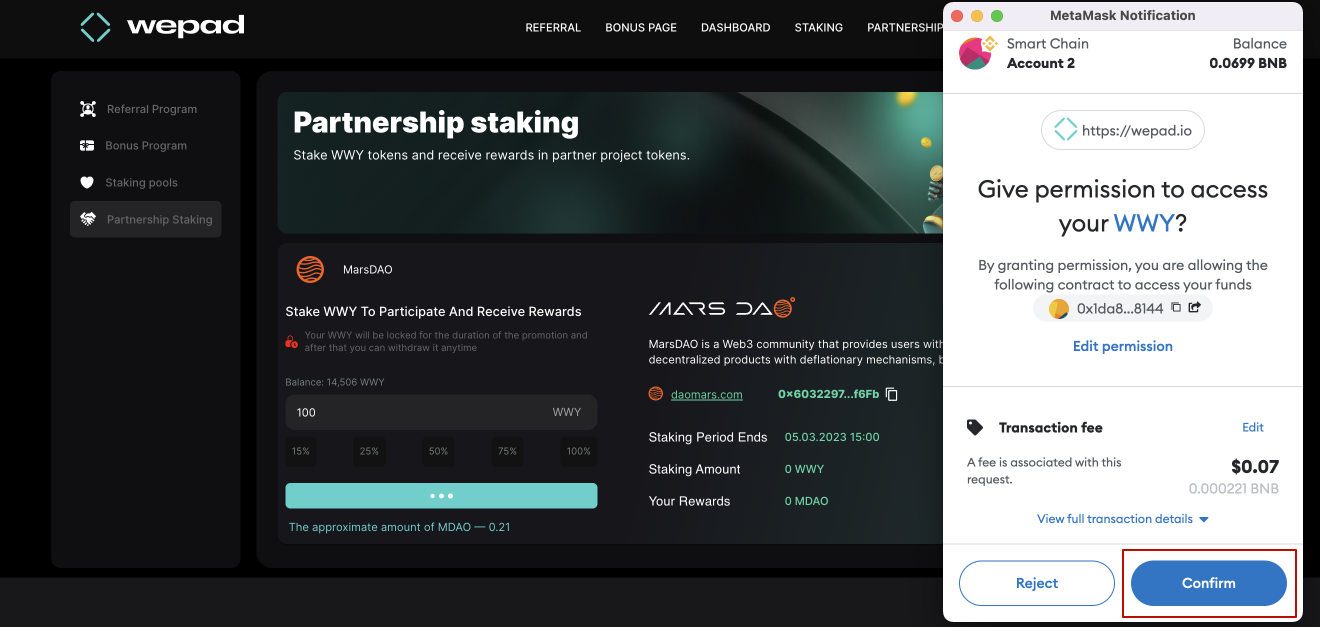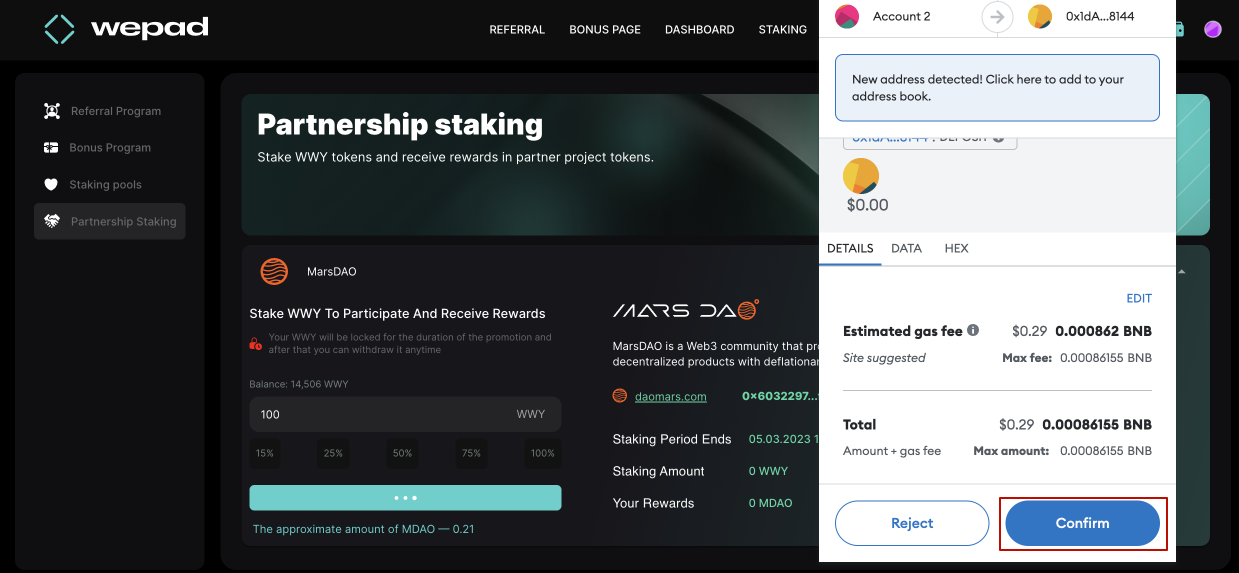 5. Once you have deposited tokens into Staking, you will be able to see the total number of MarsDAO tokens that will be accrued to you as rewards once the affiliate Staking has been completed.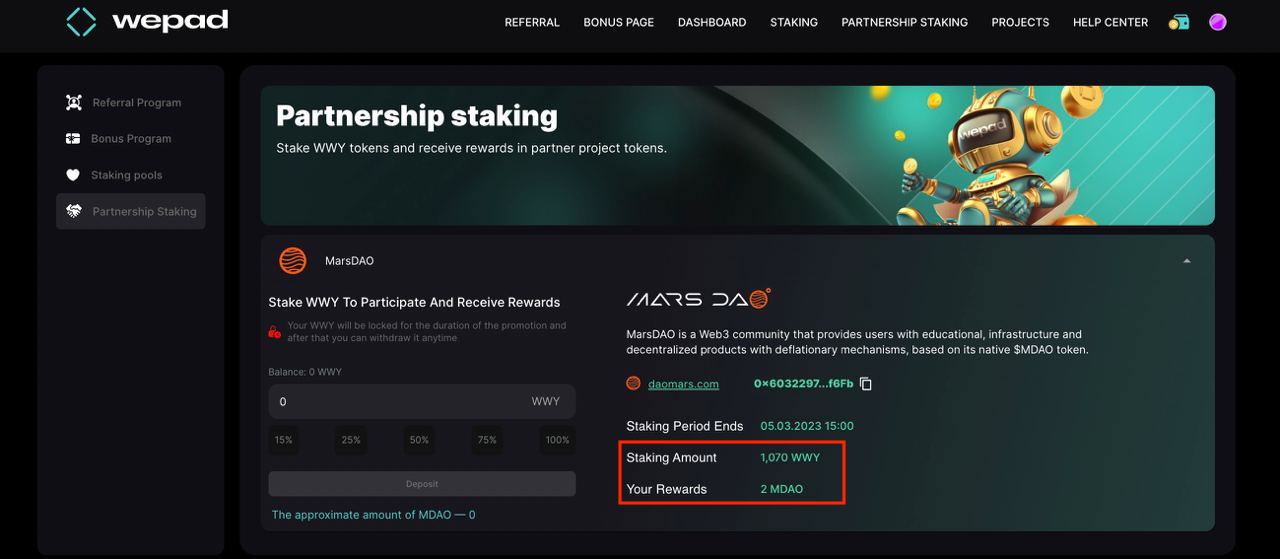 During the lock-up time, you will not be able to access or withdraw any of your WWY tokens.
There are no limits imposed on the deposit amount.