After IDO is completed, the project moves to the completed section on the Projects page. The next step will be unlocking the tokens.
Usually, depending on the project, it takes place in several stages.
TGE unlock (the first unlock of tokens, which takes place along with the listing of the project on the exchange).
Vesting (the period of proportional unlocking of the remaining tokens for the vesting time period, usually from 6 months).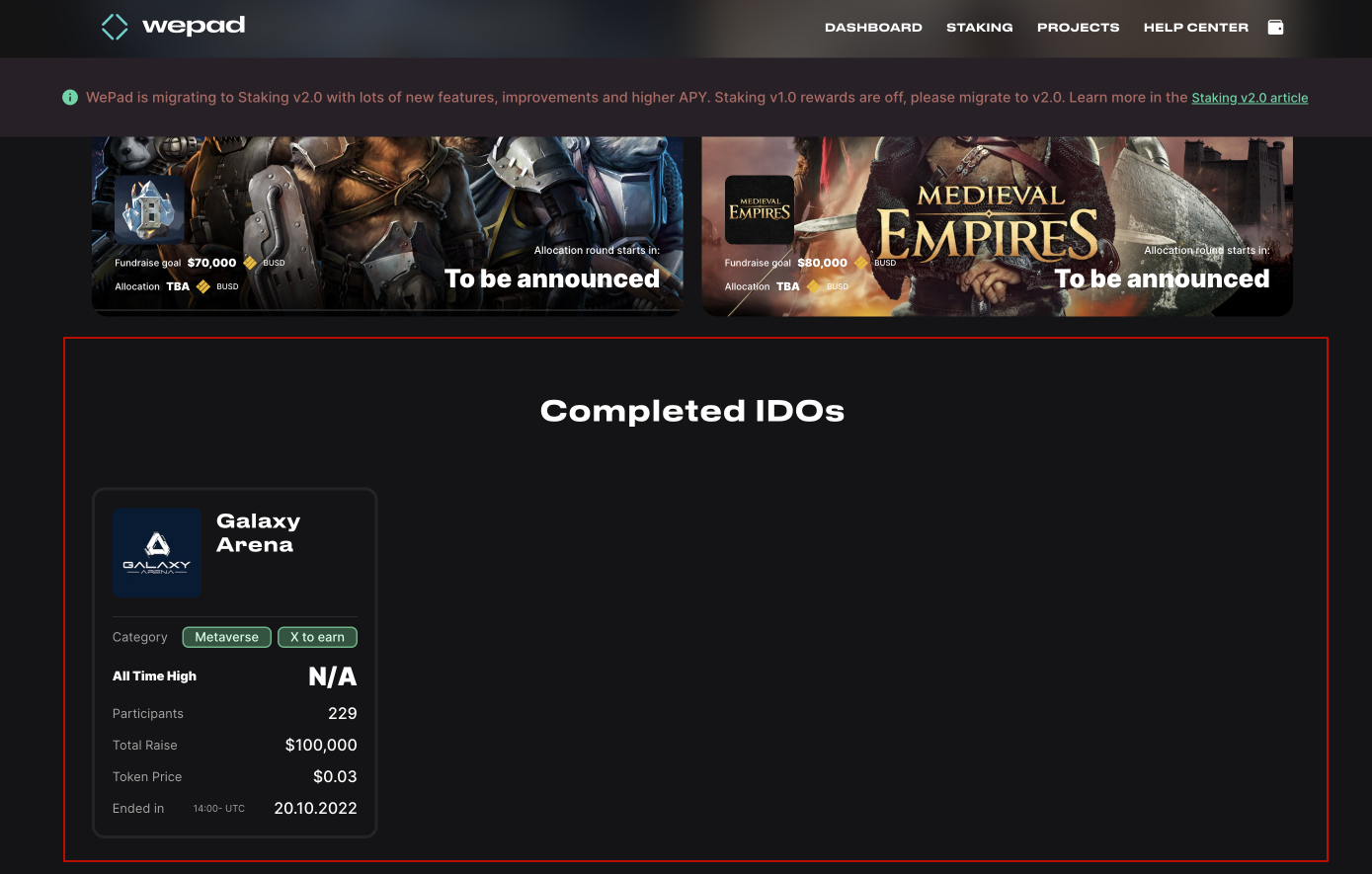 At the time of TGE unlock, your completed IDO project will appear on the Dashboard page.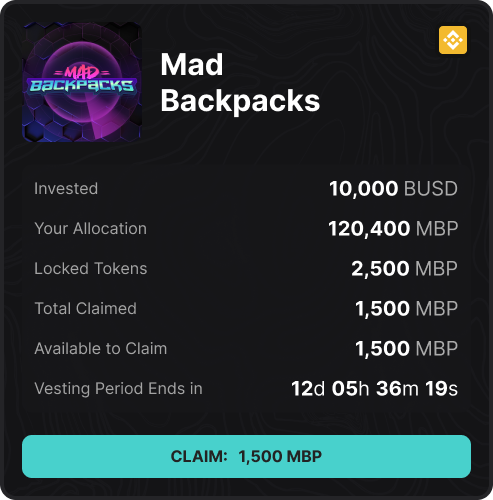 Invested — the amount in stablecoins (BUSD) with which you bought project tokens.
Your allocation - the number of project tokens that you bought on the IDO.
Locked tokens — the number of tokens that are still locked by the smart contract within the vesting period.
Total claimed - the number of tokens that you have already claimed (received).
Available to claim - the number of tokens that have already been unlocked, but not yet claimed.
The vesting period ends — the end date of the entire vesting period.
In order to receive unlocked project tokens, click Claim and confirm the transaction in the Metamask.
After you have claimed the tokens, you will have a countdown timer until the next distribution of tokens, within the vesting period, and the button will become inactive.
When the time is reached, the button will become active again and you will be able to brand another part of the tokens within the vesting period.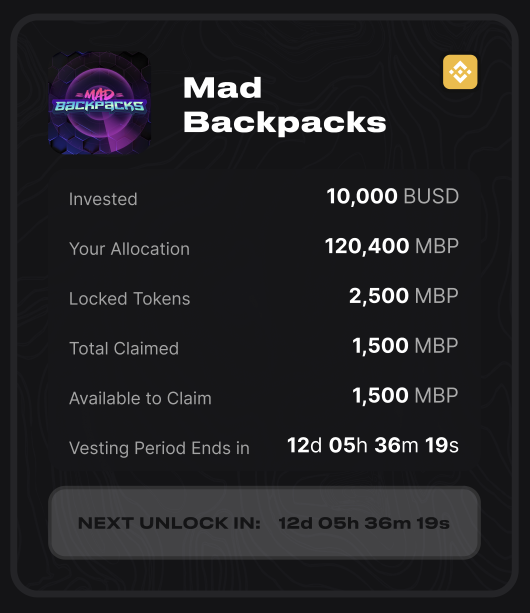 After you claim all the project tokens, within the vesting period, the project will go to the archive.