You have to take the following steps in order to take part in IDO:
You must stake at least 40,000 WWY tokens on WePad 24 hours before the IDO in which you intend to participate. You can do it via the link. If you want to learn more about how to stake tokens, please read our article.
Complete the KYC verification by the day before the IDO. You can do it via the link.

Having accepted the WePad Terms of Use, put a checkmark and click the "Participate" button.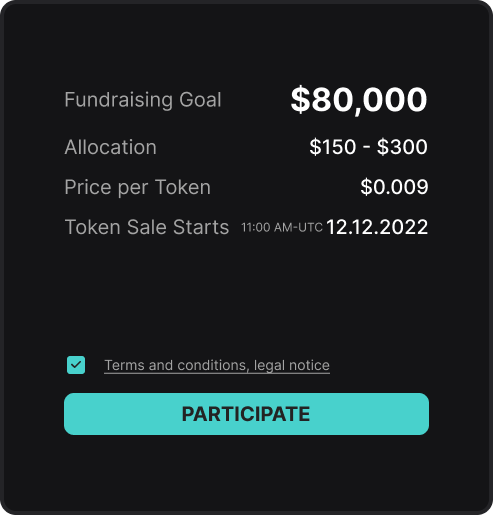 4. Be on the lookout for the IDO launch announcement. The project card includes all the status details.
5. The allocation redemption procedure is done in BUSD or USDT. The project banner shows what currency is required to purchase the allocation. As a result, make sure you have enough BUSD or USDT in your wallet to buy your allocation before the beginning of IDO.
It should be noted that a fee is imposed in the network's native coin for each transaction (BNB, ETH, or MATIC).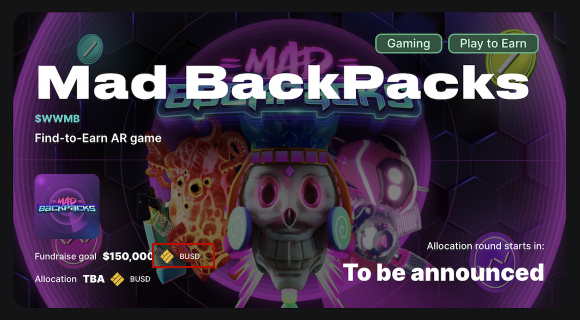 6. IDO finishes after 24 hours or when the fundraising target has been reached. As a result, it's crucial to redeem your allocation fully before the deadline looms. (similar to FCFS).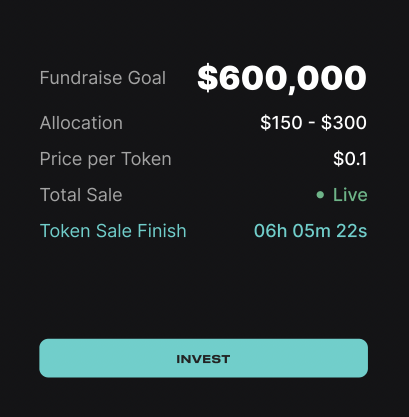 7. Then, within your allocation, you must enter the amount in BUSD or USDT for which you wish to acquire project tokens by pressing the "Invest" button after the start of IDO. Click the "Submit" button after confirming that the wallet is the one that was mentioned when sending the application for participation and passing the KYC.
Transaction can not be repeated or modified.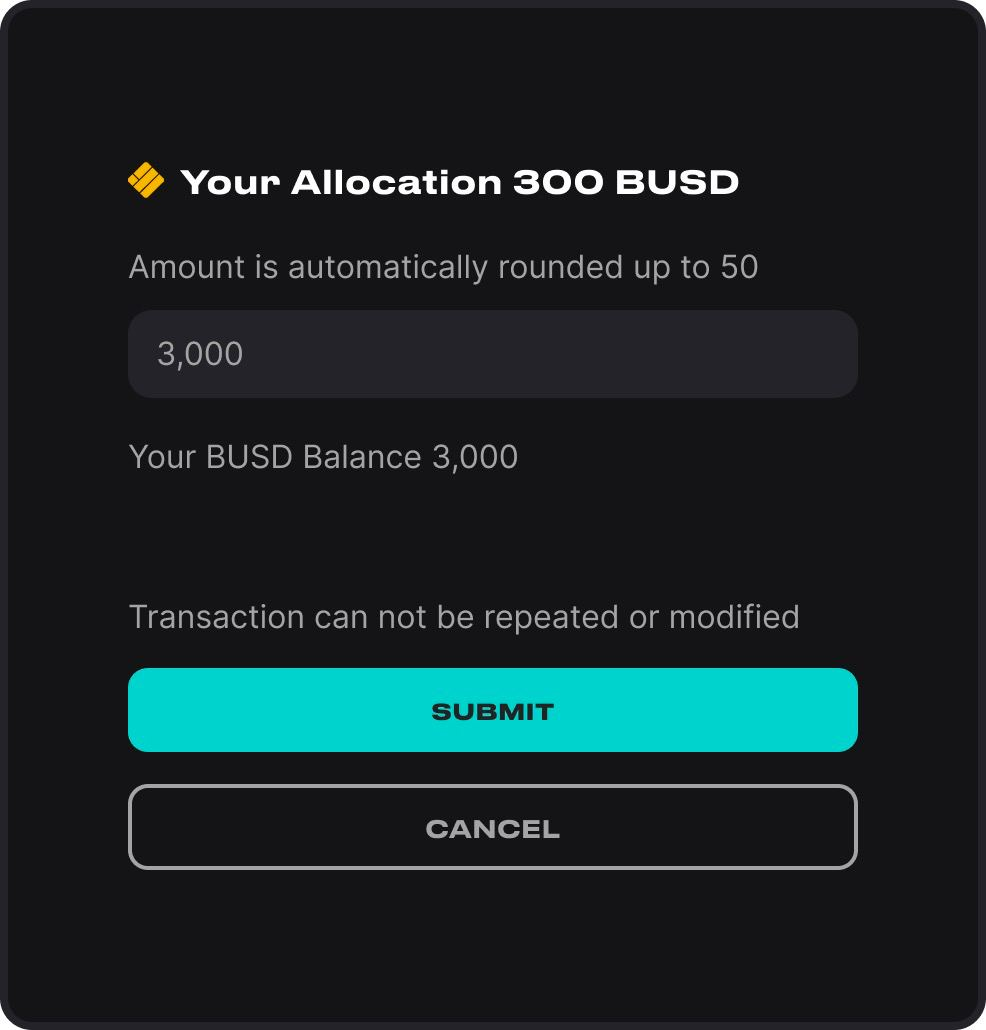 8. Since projects can launch IDO on many platforms and the first token unlock occurs in no time, claiming (acquiring unlocked tokens) can start a few days after completion. This opportunity is not to be missed. Therefore, it is crucial to keep track of the status.