1. Hit the "Import tokens" button at the bottom of the asset list screen.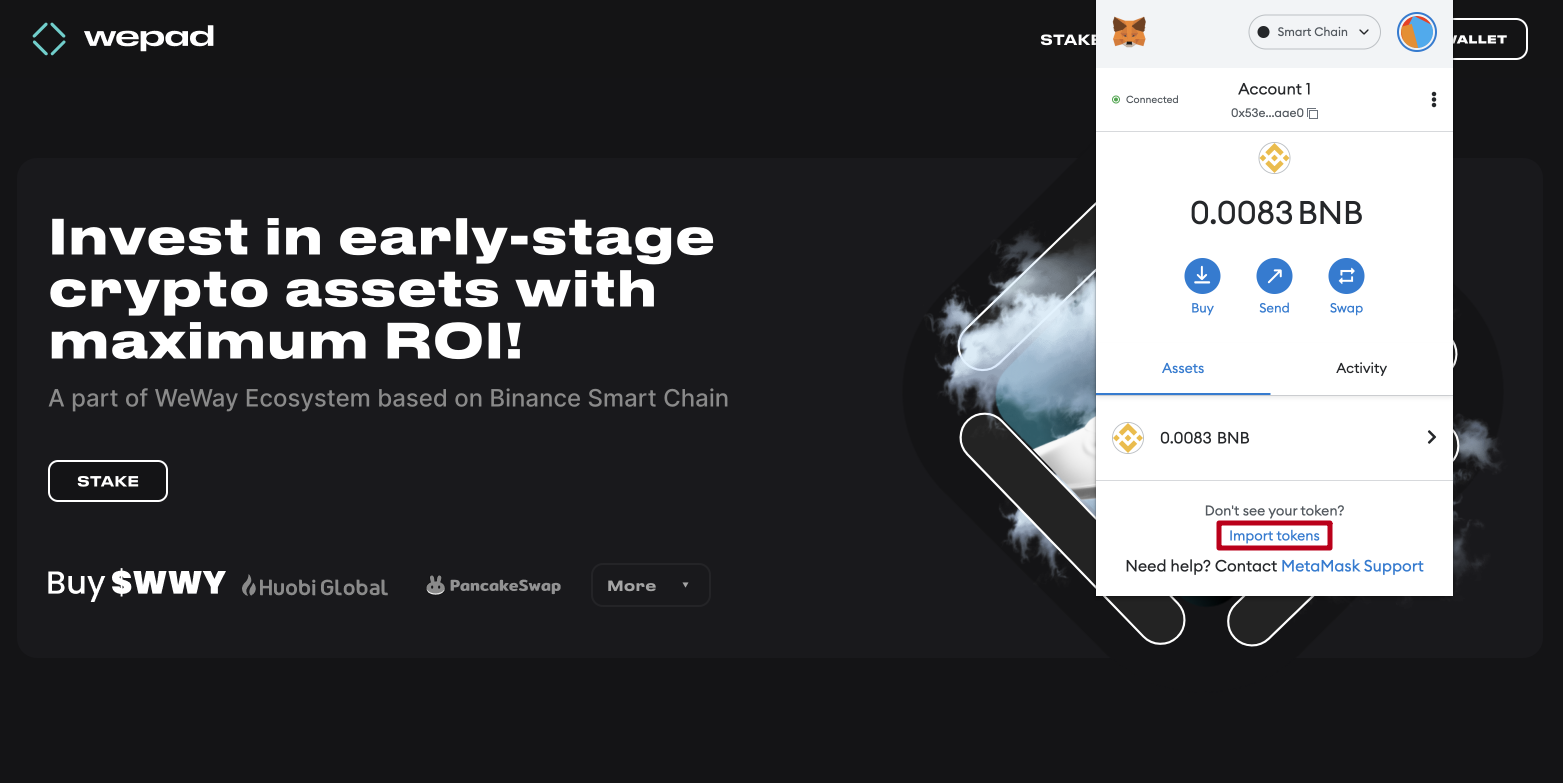 2. Copy-paste the WWY token contract 0x9ab70e92319f0b9127df78868fd3655fb9f1e322
and press "Add Custom Token"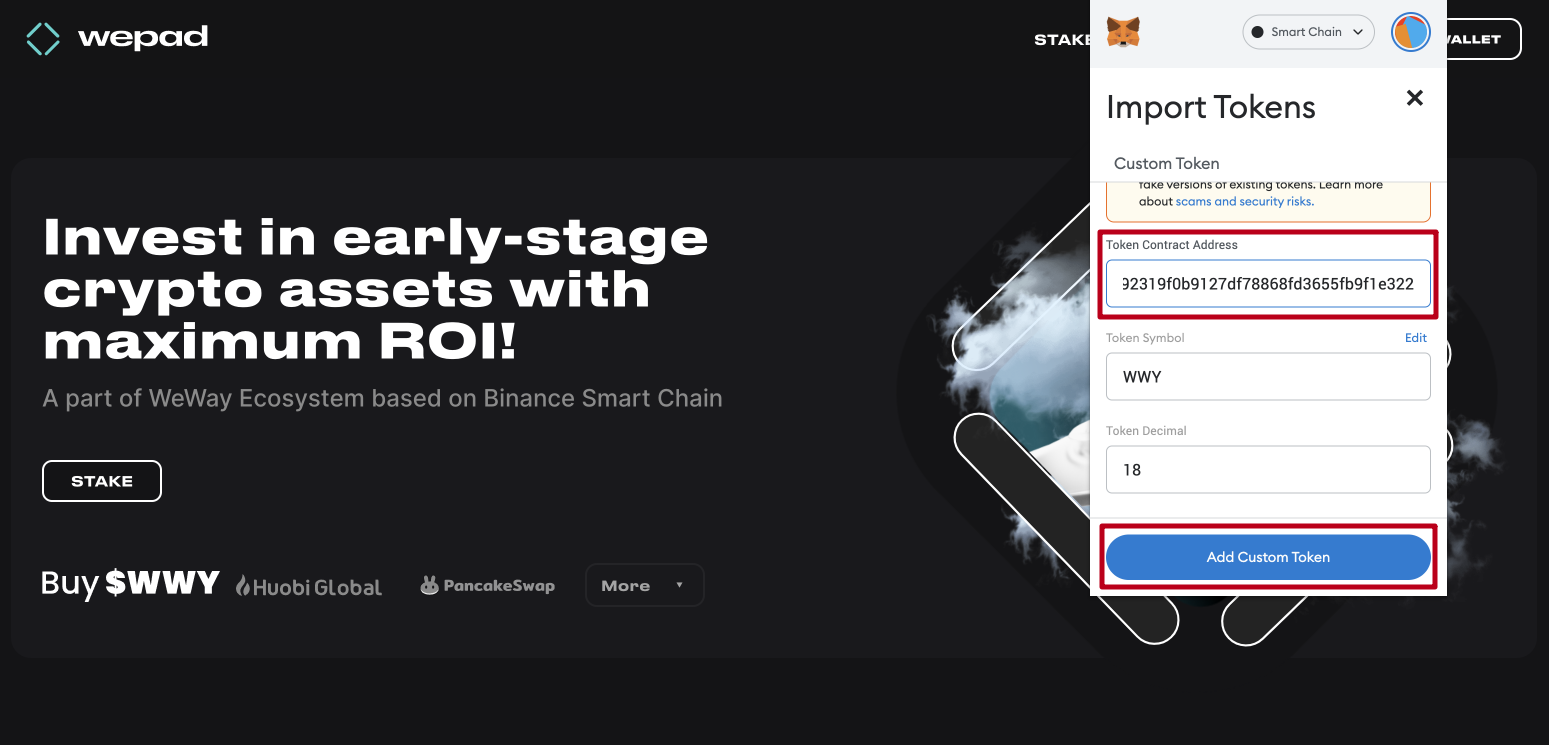 3. Now tap "Import token" to include WWY token in your list of assets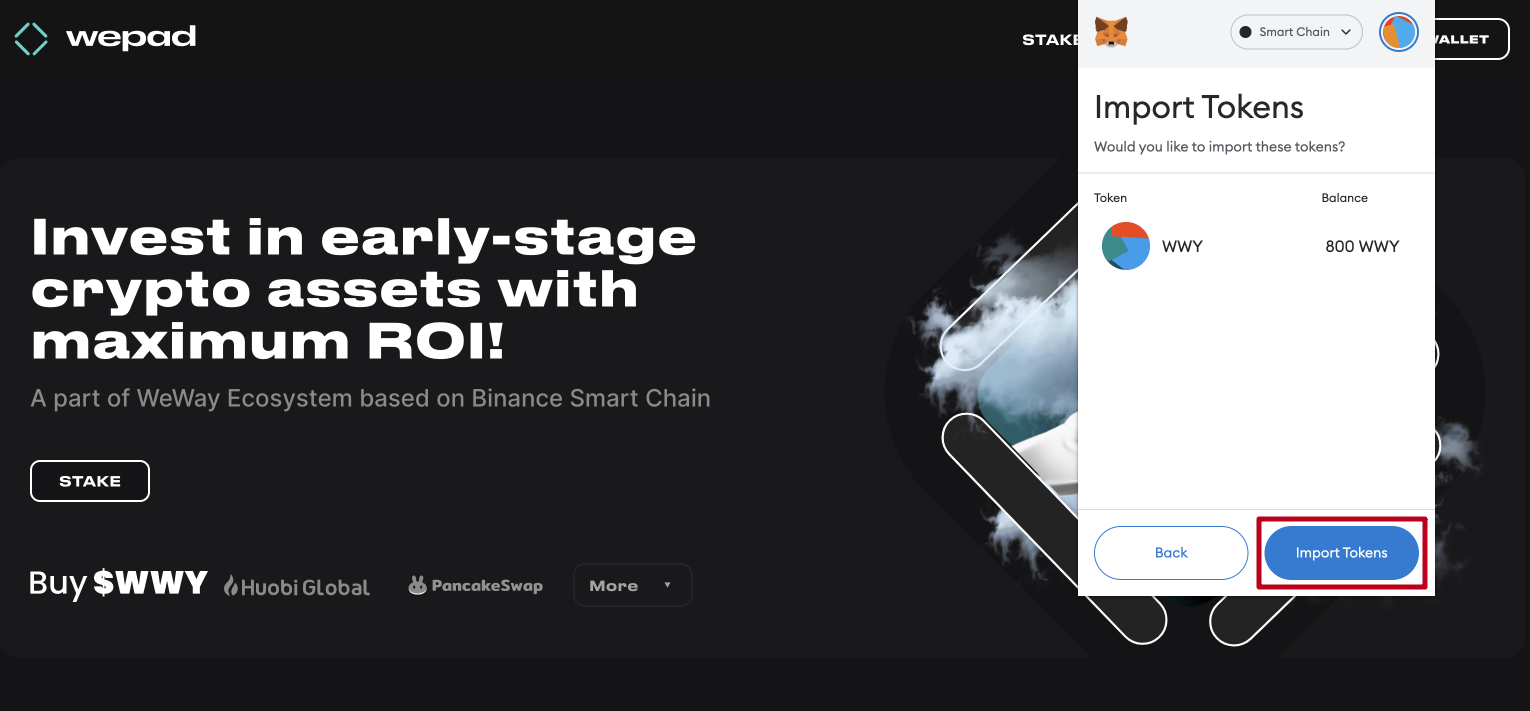 4. Done! WWY token has now been added to your Metamask wallet.